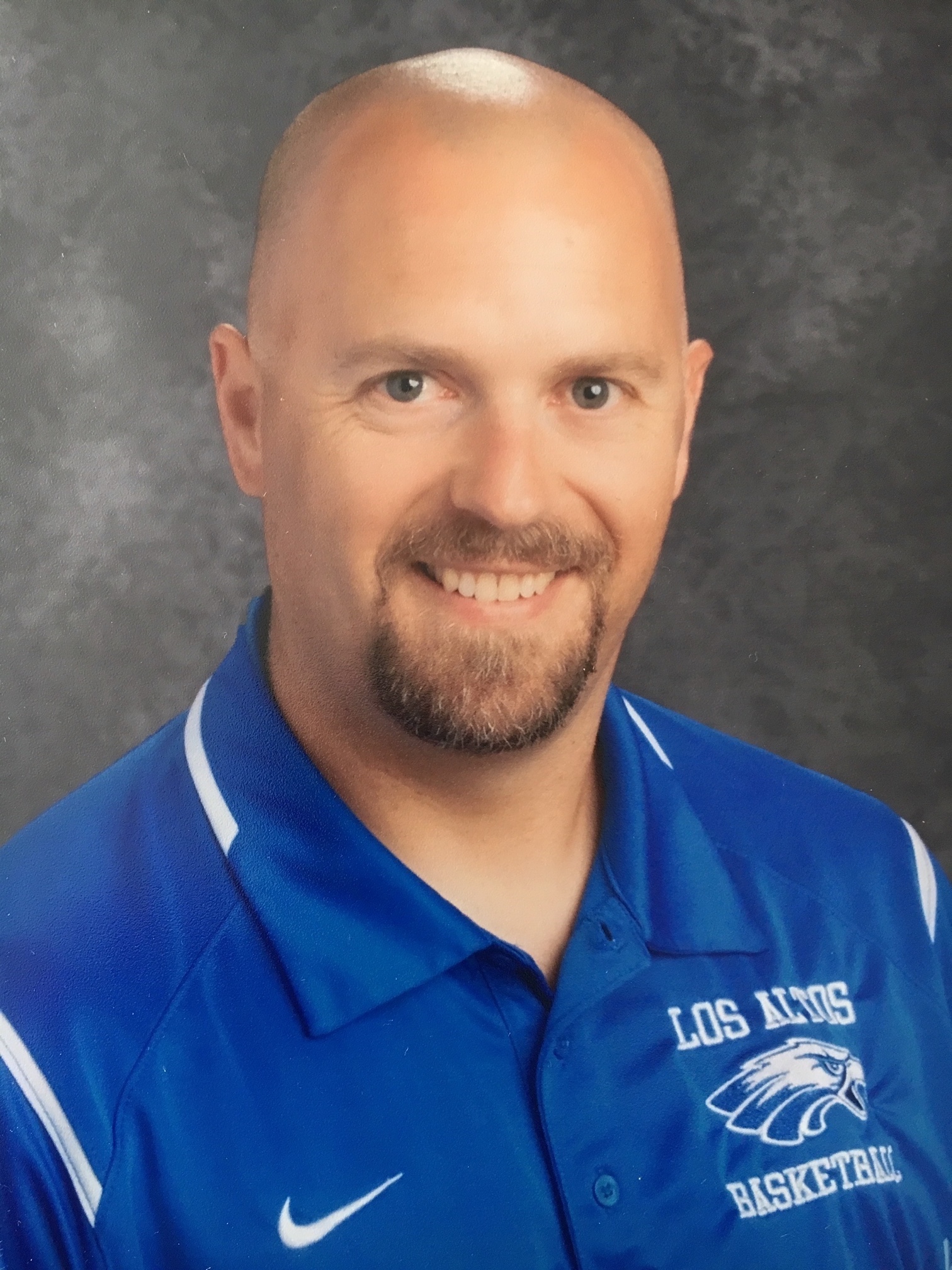 Camp Director - Trevor Naas
Coach Naas is in his 4th year as the varsity boys head coach at Los Altos High School. He helped guide the Eagles to the C.C.S. Division I Semi-Finals in 2018. Prior to taking over at Los Altos, Coach Naas spent 7 years as the head coach at Saratoga High School. He led Saratoga to an El Camino League Championship in 2012 and the school's best ever record in the De Anza League in 2013. 
Coach Naas has directed summer basketball camps for 14 years. He has a passion for teaching the game and takes pride in making Los Altos Basketball Camp a place kids can't wait to come back to every summer. Each day is structured to provide just the right balance of fundamental skill work, creative competitions, and game play. The result is an environment where campers feel safe to explore new skills, build self-confidence, and have lots of fun!
Coach Naas is in his 18th year as a P.E. teacher at Columbia Middle School in Sunnyvale. He and his wife, Yvette, live in Campbell with their daughter Avery (10) and son Dylan (7).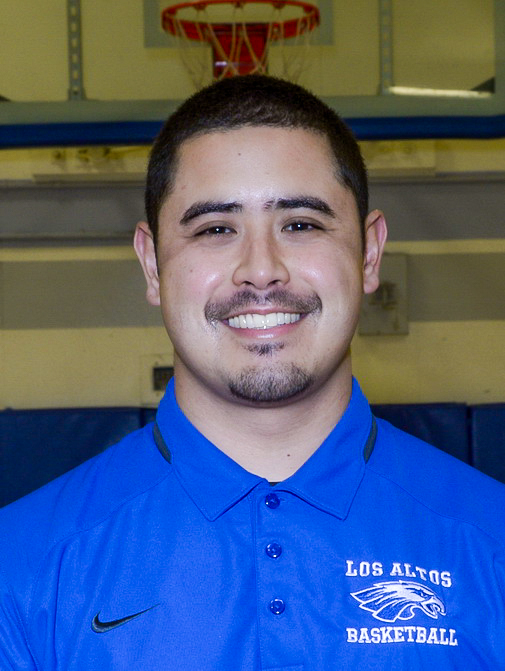 Coach - Gabe Perez
Coach Perez is the Freshman boys head coach at Los Altos High School. This will be his 4th year that position and his 3rd summer coaching at Los Altos Basketball Camp. Coach Perez has also coached middle school basketball for 7 years in San Jose and Sunnyvale.
Coach Perez is a 6th grade teacher at Columbia Middle School in Sunnyvale. Away from the classroom and court, Coach Perez enjoys time with his friends and family, participating in active hobbies, and cheering for the Oklahoma City Thunder!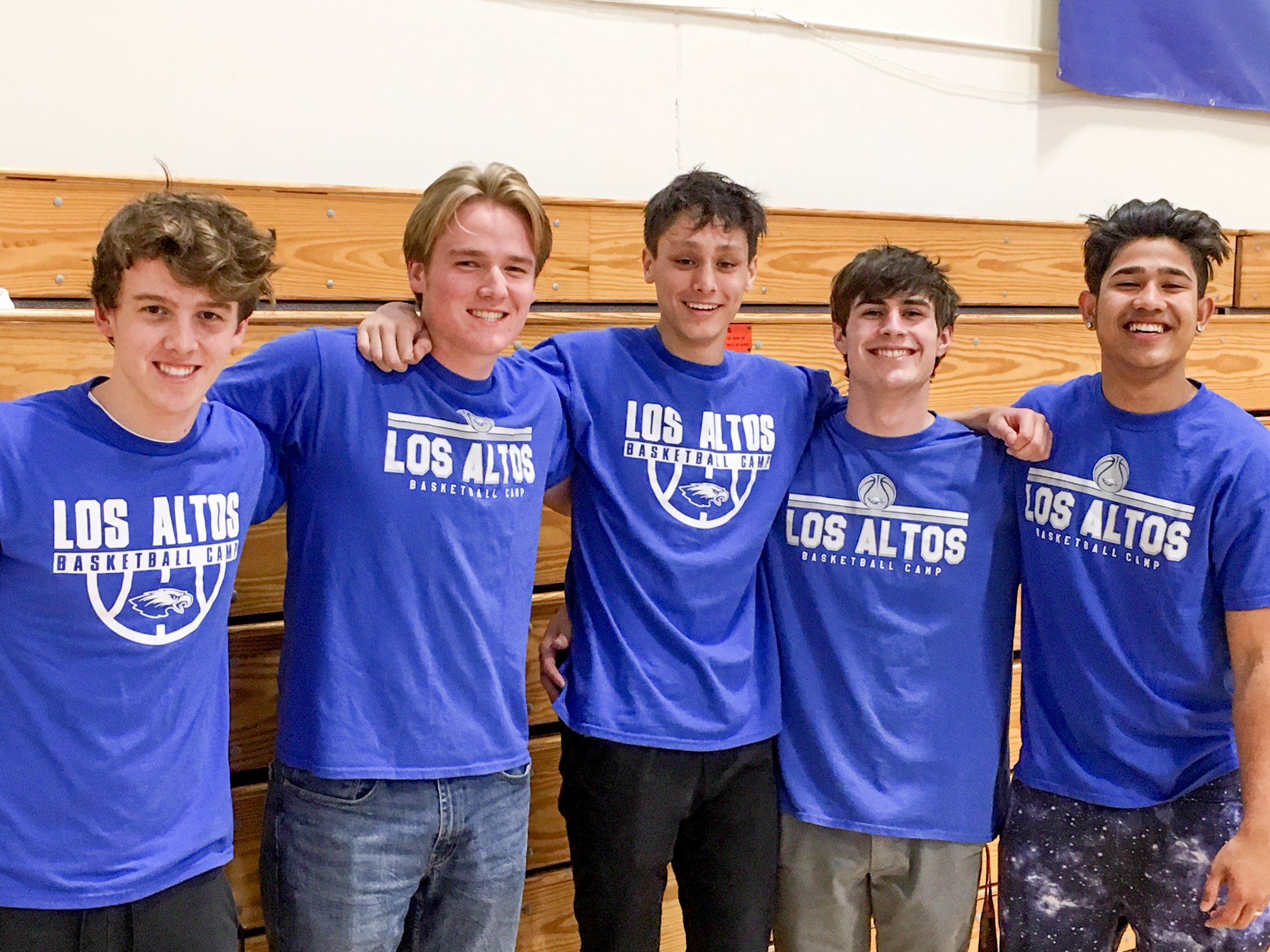 Los Altos High School Basketball Players
We have current and former Los Altos players coach camp every summer. This makes for a unique and powerful learning experience. For our players, it's an opportunity to develop their leadership skills and to give back to the youth in their own community. For the campers, it's a chance to learn from high school and college age players that they look up to. Every year, campers comment on how much fun they had learning from such positive role models.